Feeling a bit scrappy. Sorting through bits of stuff, kid mohair, locks, silk, bamboo,merino, shetland. 297 yards of blended goodness. I think everyone should have a drum carder.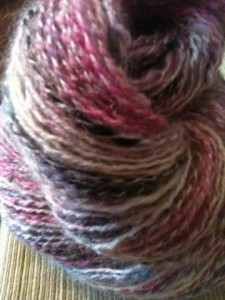 Still scrappy, but thinking more rag rug look. I always joke with my students about the condition of the studio and how you could spin straight from the floor. No longer a just a joke.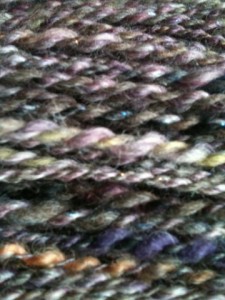 A bit bulkier –plied onto itself with some glitter bit, definitely a rag rug vibe. 147 yards, just enough for some funky mittens.