I don't knit and spin for the riches or the fame.  I've never gone into this line of working thinking "  I will knit X number of hats and reach that first million in sales".  I knit and spin because it satisfies me.  Over the years I have been told stories by customers of lost hats recovered, passed down to younger siblings, repaired and reknit hats and hats that have offered comfort for cancer survivors.  They have all warmed my heart.
But this story, well, this is why I do what I do….
Ellie's mom bought her a MelonHead hat.  That hat definitely got some love and out of all the hats, this was by far her favourite.  Then one day a hat tragedy occurred.  The hat was run over and scooped up by a snow plow (as is more possible in Whistler than in Vancouver)
Ellie was determined to find her hat.  Certain it would turn up somewhere, she designed this poster to put up around town.  This one was pinned to the community board in Nestors for several months.  Notice that a reward is offered.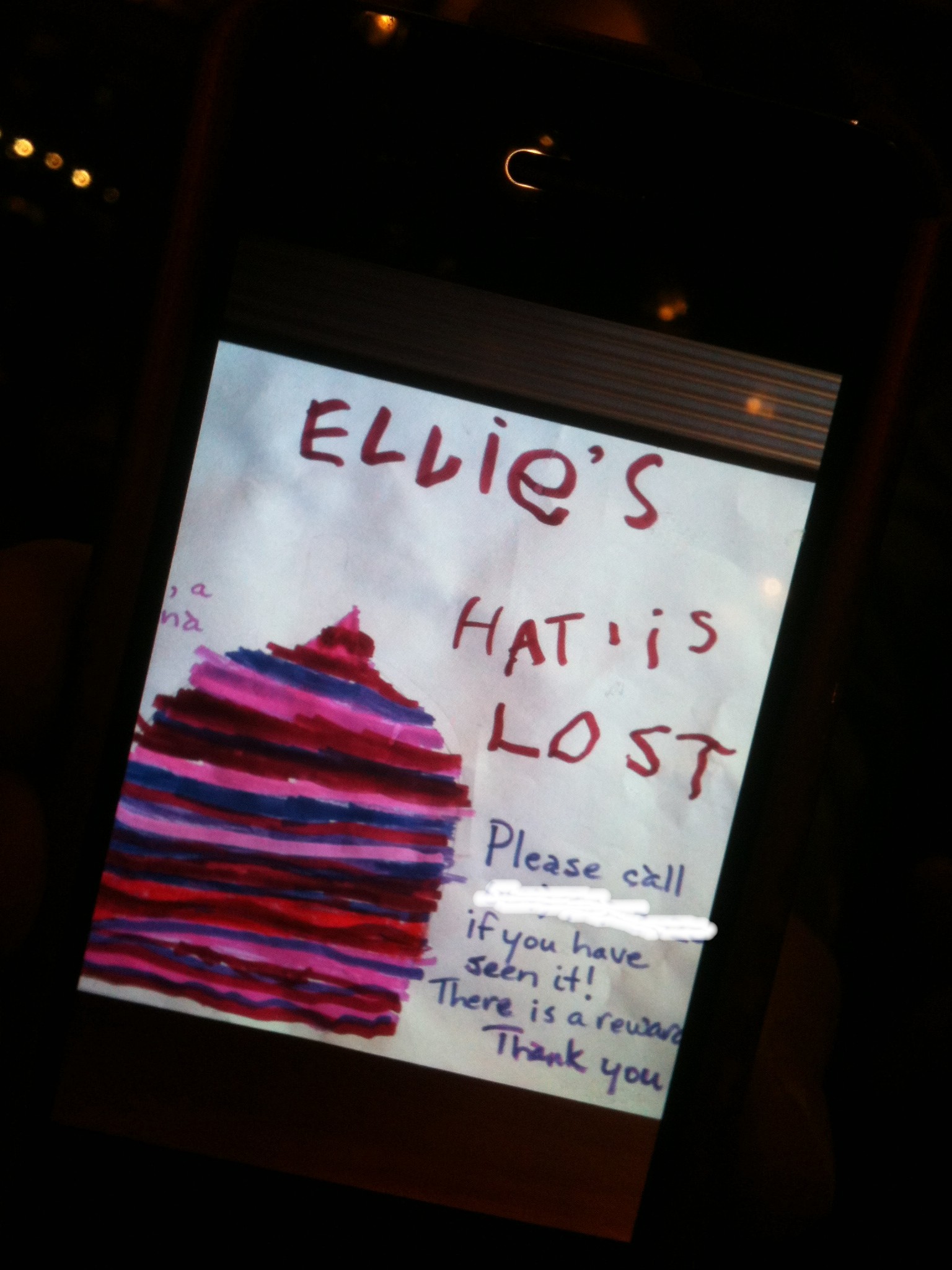 Since there was a phone number on the poster, several knitters called and offered to knit a replica of the hat for her.   Ellie rejected these offers as she felt it just wouldn't be the same.   After the snow melted down, they did find a small piece of hand spun yarn left from the hat and she scooped it up and still has it.
Fast forward to last weekend.  And then  Saturday, I ran into the whole family at the Westin Hotel.  Ellie and her brother tried on several hats.  Mom asked if we could remake the hat from the drawing that Ellie made, and I agreed that it could be done.  It didn't matter.  Ellie seemed to be quite pleased with any hat on the table.  Her brother said my hats were better than video games.  I don't think I could get higher praise.
Here is Ellie's new hat.  Apparently it wasn't that she needed that hat.  She just need a hat knit by me.  *sigh*